The Stacked Bracelet Trend is HOT  For Fall
Want to try this trend?  Truly anything goes. It's what you feel comfortable wearing. Make this trend work for your style. Here are five ways to wear this look now.
1. For a minimalist stacked bracelet trend, wear one small stoned stretch bracelet with your watch.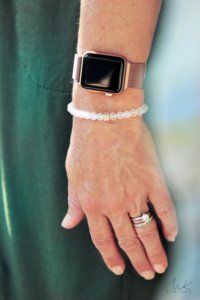 2. Want a bolder look?  Wear three bracelets of this size together that are color coordinated.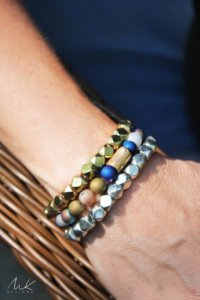 3. Want to add more bracelets ? Try adding a smaller bead bracelet like this, but with the same style.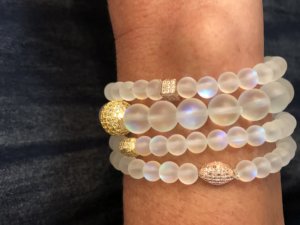 4. Coordinate the color scheme like this.
5. Wear different styles together like this.