You probably have a favorite shirt. You might have a killer pair of pants. But we all know the best part of any outfit are the accessories. A simple earring swap can take an outfit from Lunch with Nana to Date Night, am I right?
The problem comes when you can't quite decide which accessories you need!
Nothing worse than putting a necklace on… and having it get tangled in the neckline of your shirt. Or worse, buried!
So today we're going to go over what different lengths can do for different outfits.
Our lovely model Nadine is going to help us out.
Both the
Bronze Rectangle Pendant
and the
Bronze Celestial Pendant
necklace  are designed to accent a V-neck or Crew neckline, but the Bronze Rectangle Pendant is an accessory of elegant simplicity, while the Bronze Celestial Pendant is a statement piece that fills in a deep V-neck to perfection.
What about a shorter length? Like our elegantly modern 16 inch
Gold Lapis
or
Rainbow Opalite
necklaces. Those are perfection for scoop neck or split neck like Polos.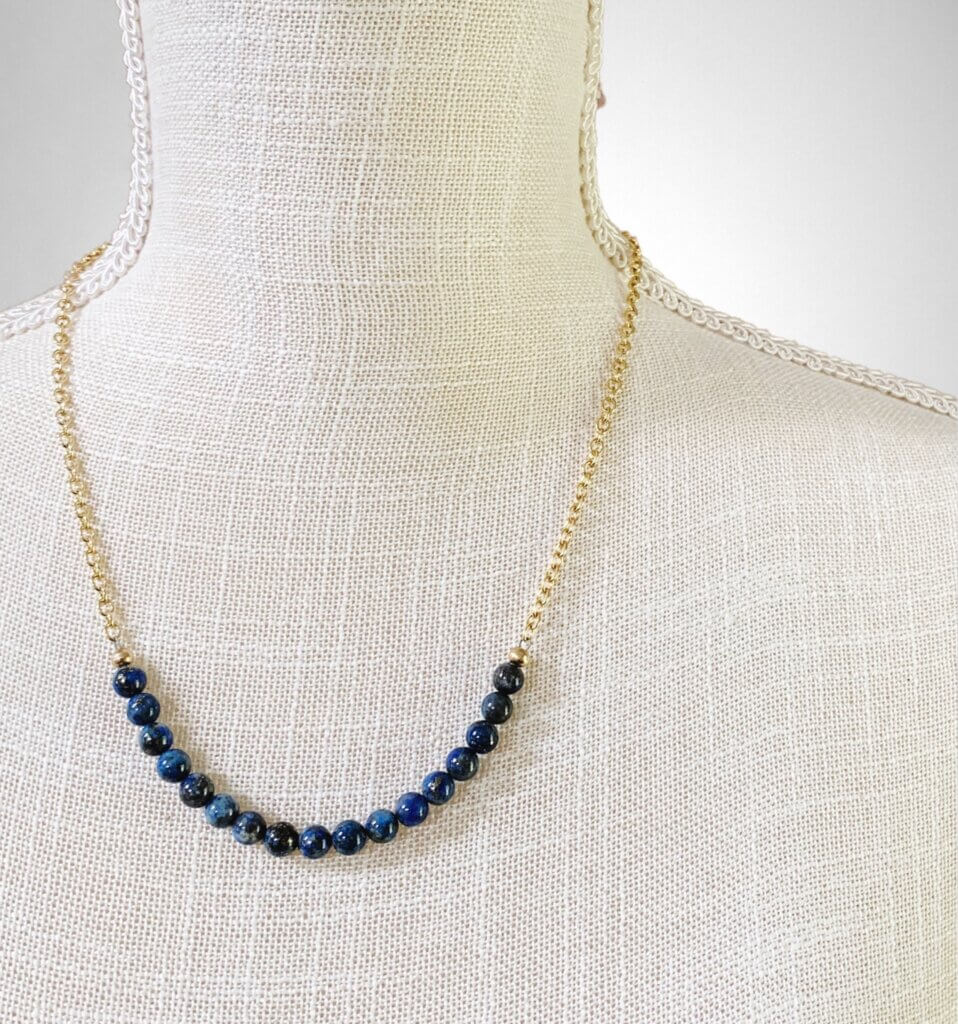 Here comes the really fun part. What if you want to be perfectly on trend, but show off your dramatic side?
GO LONG Ladies!
If we have those luscious long maxi dresses, they practically beg for decadently long pendants don't they? Rather like our statement
Bronze Sun pendant
or our classic Druzy pendants (which I just can't keep in stock!). What if we take one of those… and amp it up even further and layer our more deceptively simple shorter pendants….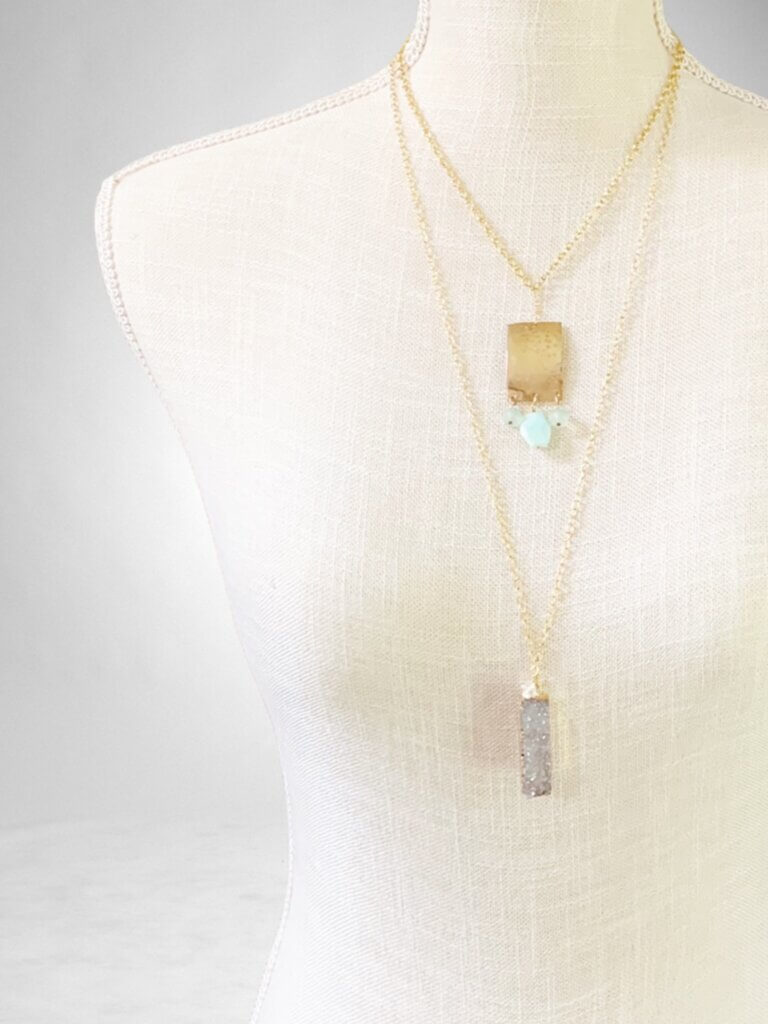 These luscious lengths allow you to layer and stack in an endless combination of pieces perfect for those Maxi dresses or- gasp!- Sweater season which I 🤞🤞🤞 is right around the corner.
To summarize- if you ever have a necklace dilemma…. My best advice is to make sure your Jewelry Wardrobe is varied and interesting. Branch out! Different lengths of coordinating pieces can completely transform every look.
xoxo,
Molly