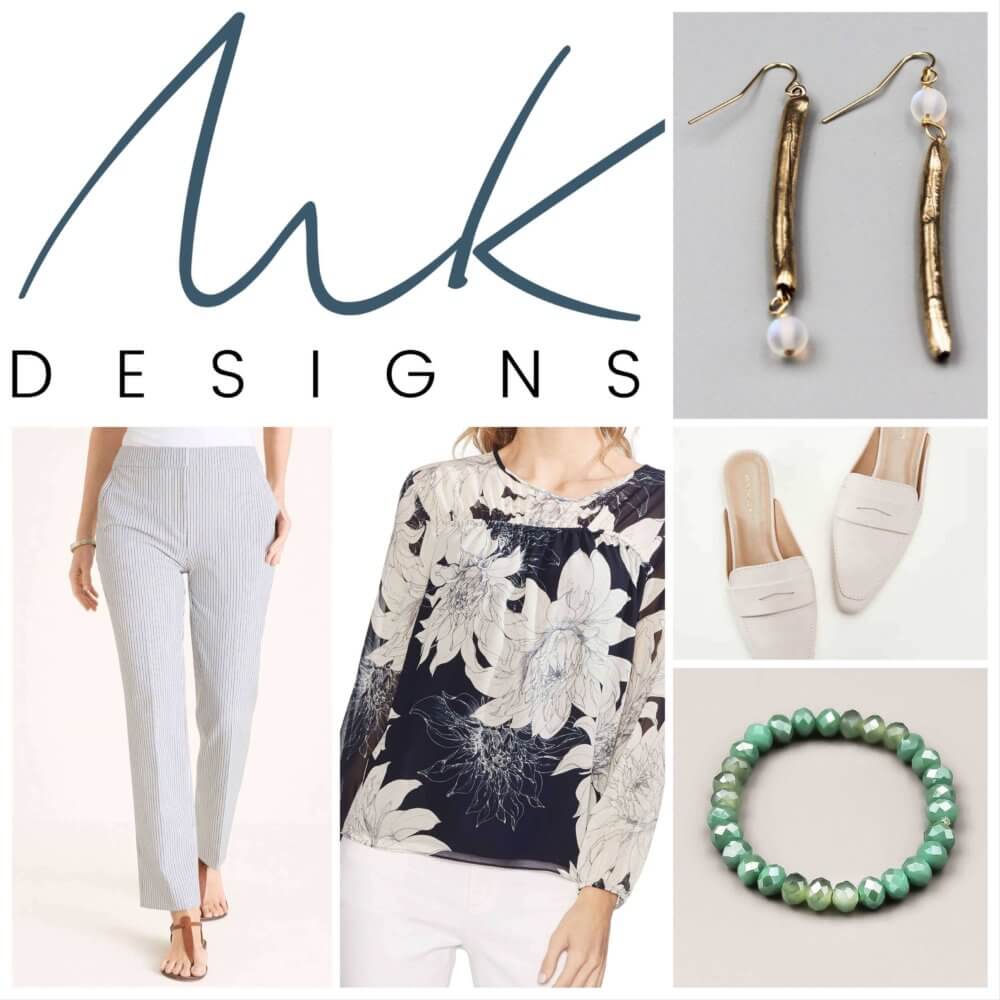 Bronze jewelry is a fresh look for a business casual style. As an artist, this really excites me.  I create in my head different styles of earrings and  bracelets. Earrings and bracelets!  I have so many! I am always searching for that perfect earring and bracelet combination that can be worn all day and through the evening.  Bronze jewelry is so easy to wear and goes with everything.  All the pieces shown here work together and give you the the glow of a successful modern woman!   Looking good is a great confidence boost to start the day.  Did you know bronze adds more interest to your wrist when you mix it with sterling or other metals?

Four Reasons I Love Our Bronze Jewelry for a Business Casual Look
Great for travel

Easy to polish with a silver cloth to brighten up the bronze if desired

Can wear it unpolished for a darker gold color

A versatile metal
What The Color Bronze Does for The Wardrobe
The  M.K. Designs assymetrical bronze bar earrings and the bronze glass bead bracelet featured in this picture add a bit of elegance to your accessory collection. A bronze bracelet adds a fresh look to your wrist.   Pick out your bronze jewelry first and know that whatever you wear, the bronze jewelry will pull together an outfit immediately. No two pieces are exactly alike thanks to the natural process of the clay when heated.Nice fresh textural look to all our bronze pieces makes each piece of our bronze collection unique.
Bronze jewelry for business casual perks up any outfit. Wear during the day for a polished casual simple look.  Or, wear at night for a more glamorous style.  The simplicity of these two designs make this bronze jewelry effortless to wear daily. The assymetrical bronze earrings and a bronze glass bead bracelet make a statement. A subtle touch of sparkle in your jewelry adds glamour to your outfit. It pulls the outfit together. The icing on the cake!